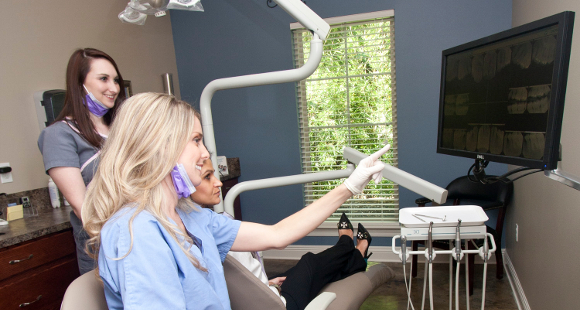 NEW PATIENTS
Dr. Gauthier and her staff are very excited to welcome you to Ponchatoula Family Dentistry! We acknowledge that many patients are apprehensive about dentistry, and want to make you feel more comfortable about your upcoming visit. We provide a relaxed environment and friendly staff to help make your visit a positive experience. Find out what you can expect at your first dental visit with us.
YOUR FIRST HYGIENE APPOINTMENT…
Your first dental hygiene appointment is very important! It allows us to learn all about your teeth and dental history. We begin your hygiene visit by taking diagnostic xrays, and obtaining baseline information about your overall mouth and teeth, so we can monitor your oral hygiene health. Dr. Gauthier loves meeting her new patients! She will do a full comprehensive exam and review of all the x-rays to ensure all of your dental concerns are addressed. From here, Dr. Gauthier can formulate a complete treatment plan and work to meet your dental needs.
PATIENT FORMS
We want to learn about you! Enrolling as a patient is quick and convenient. In order to save time at your first appointment, we have supplied you with a few simple forms to print, complete at home, and bring in with you at your first visit. Please click on the following links to download the forms.
These forms can also be faxed to 985-386-8467